Features:
– Scale: 1/20
– Length: about 22cm
– Levitating Time Machine with Magnetic Floating Base
– Electro-Magnetic Power Transmission System
– Openable doors
– Changeable wheels (two sets) for normal scene and flying scene.
– Flame effect parts included
– 2 Bases: Magnetic Floating Base and Display Base
– More than 30 LED light-up features
– Magnetic Floating Base comes with light up function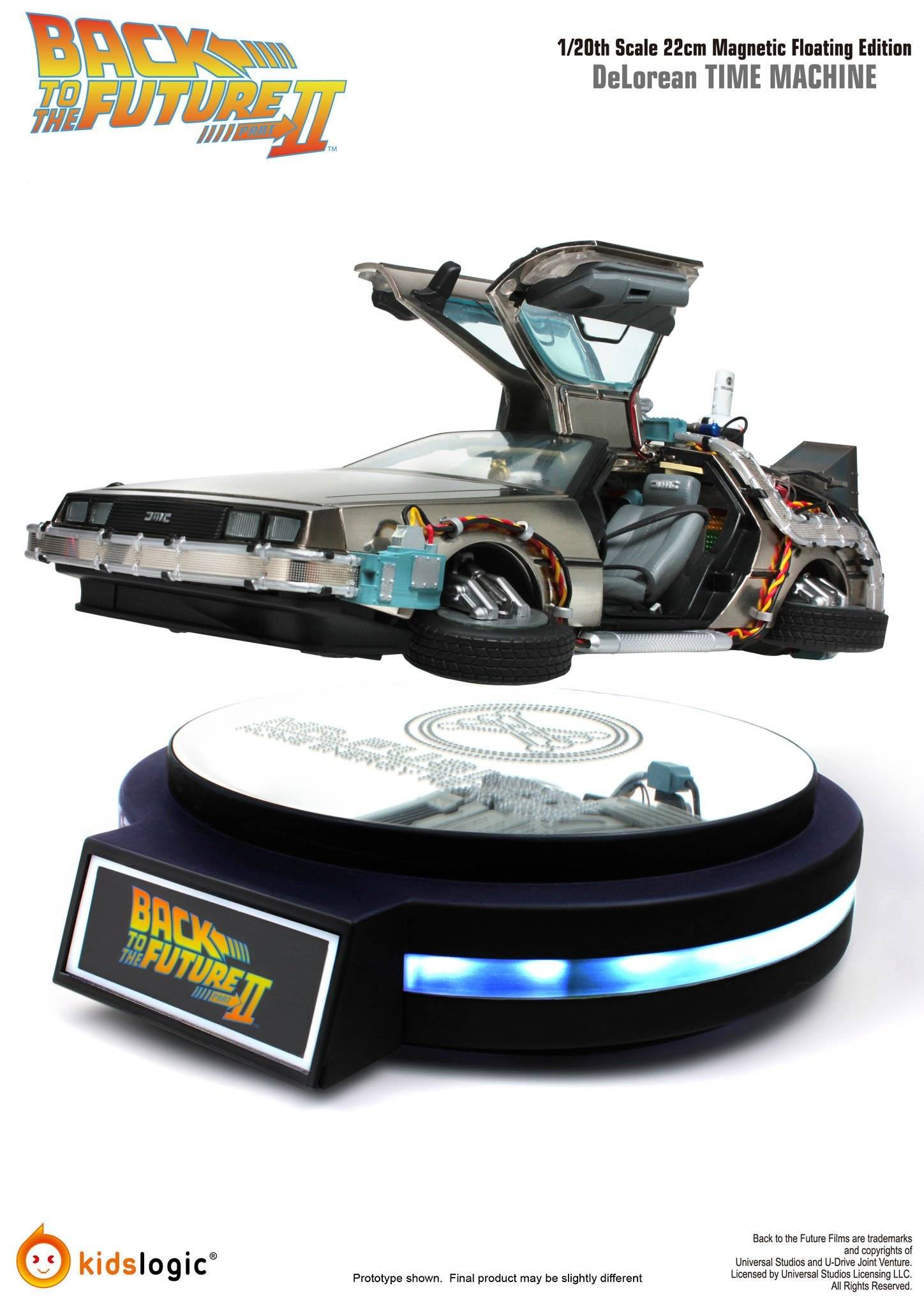 **Prototype shown, final product may be slightly different
**Product details could be subjected to change without further notice
**AC/ DC adaptor is included. Input: 100-240V, 0.6A Max Output: 15V, 1A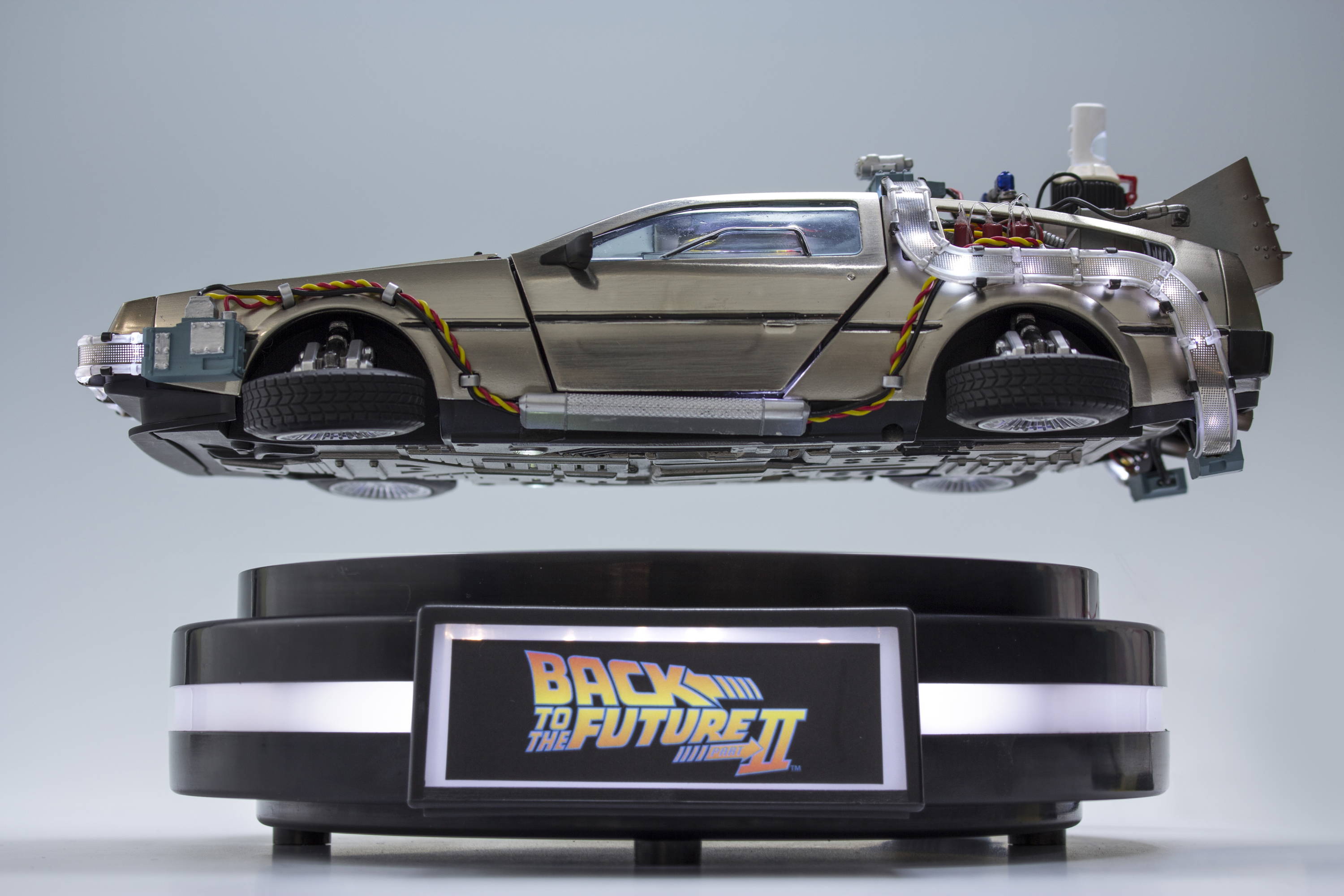 Real Levitating!
"Roads? Where We're Going? We Don't Need Roads",
Back to the future part II Levıtatıng  Time Machine with Magnetic Floating Base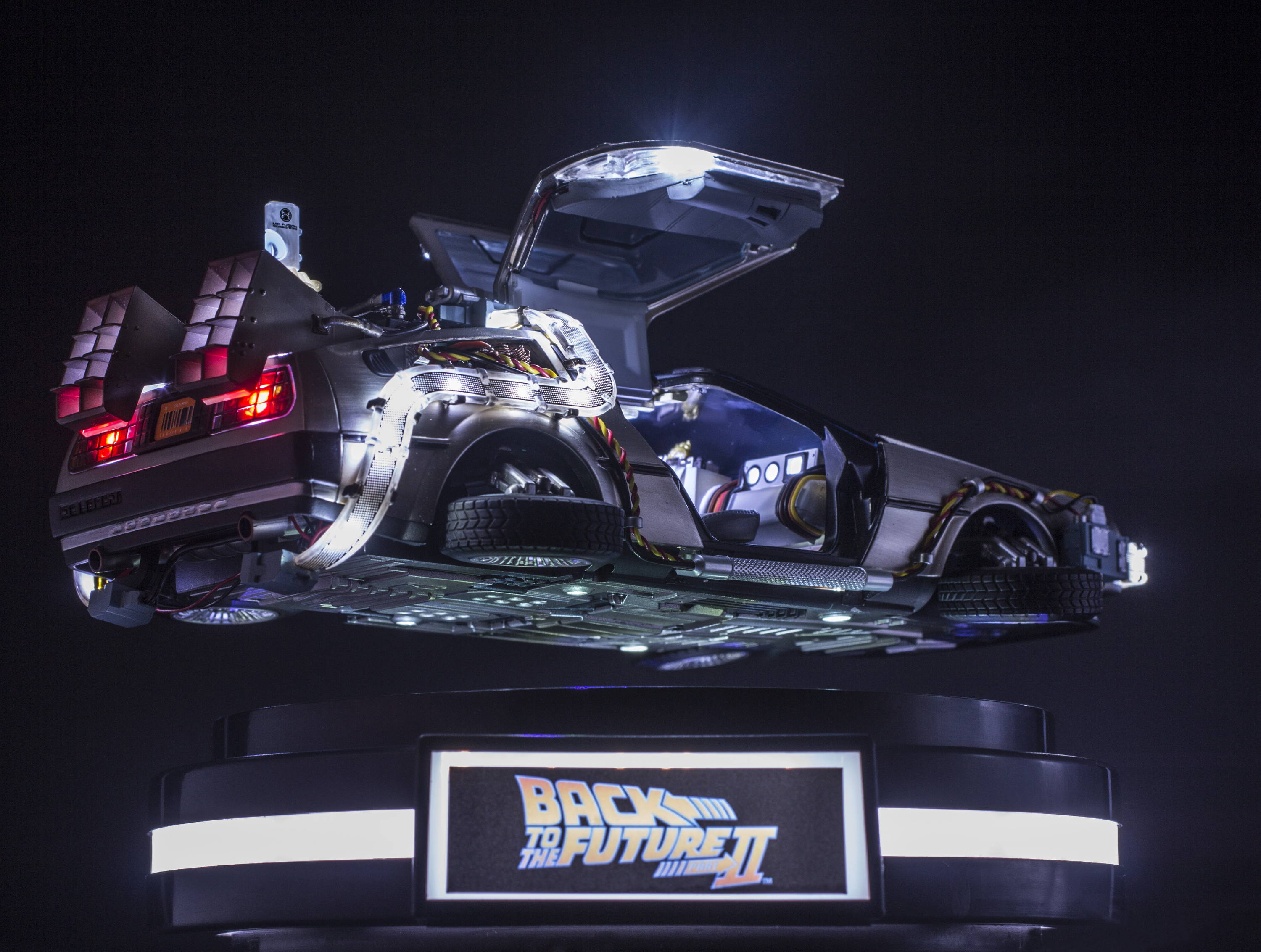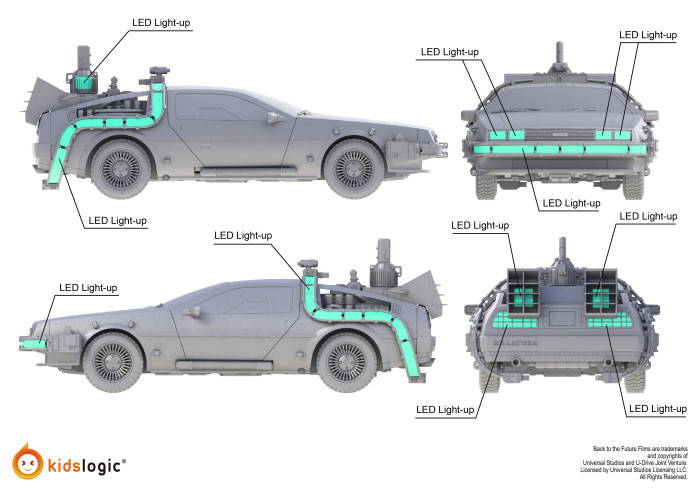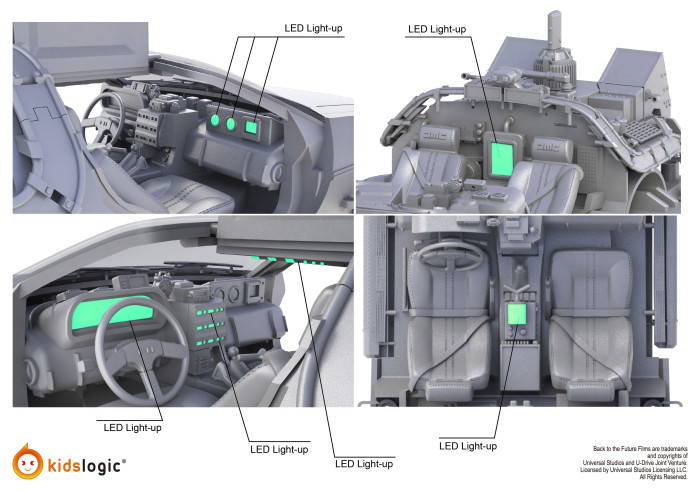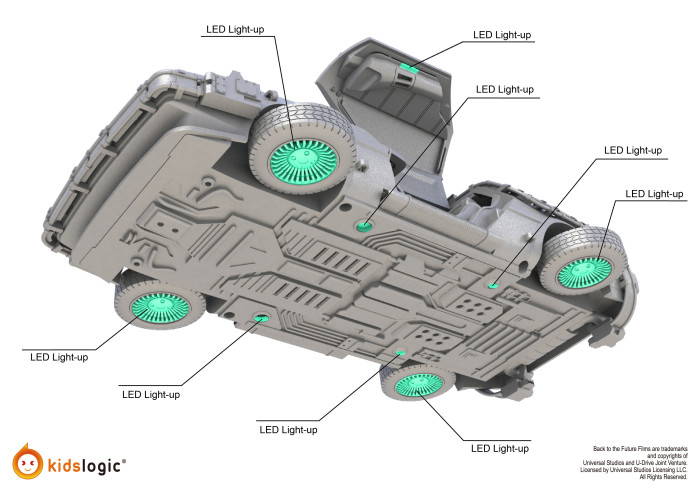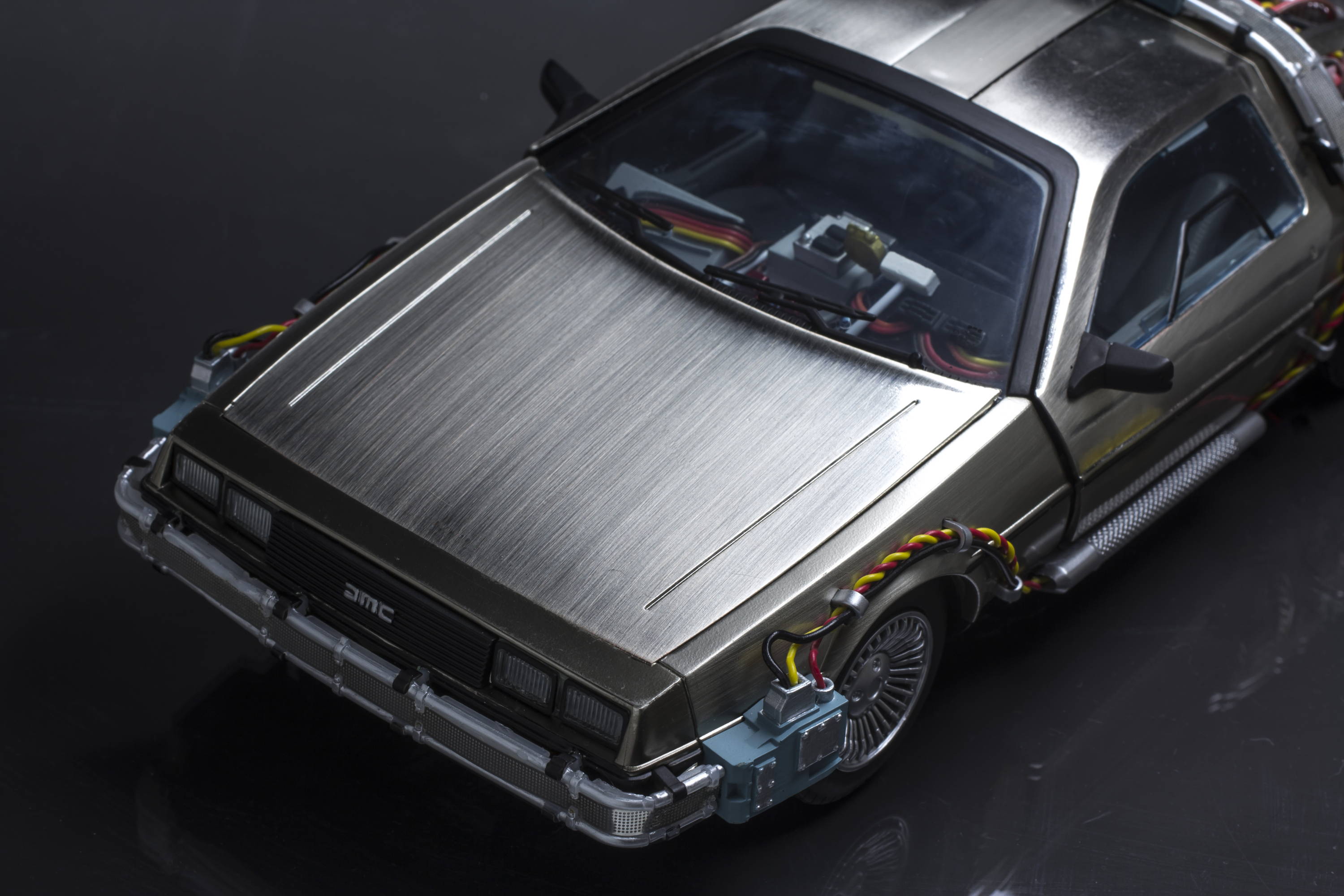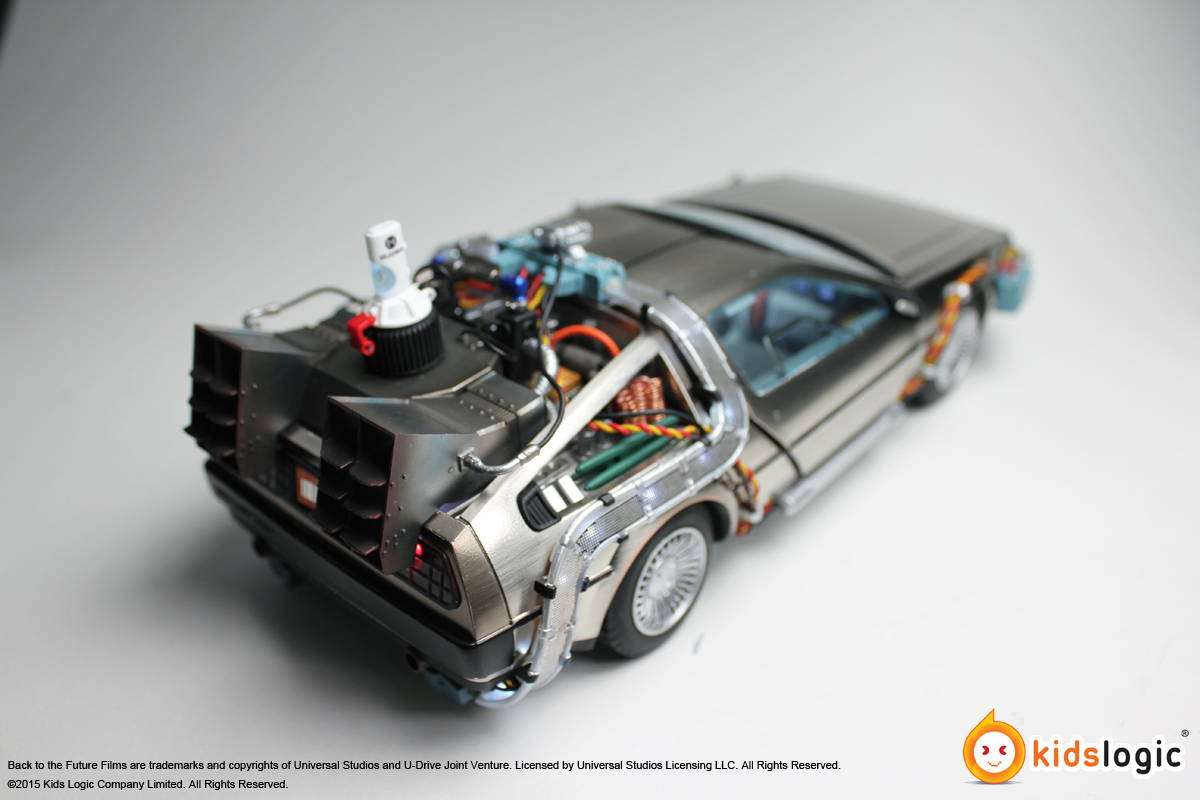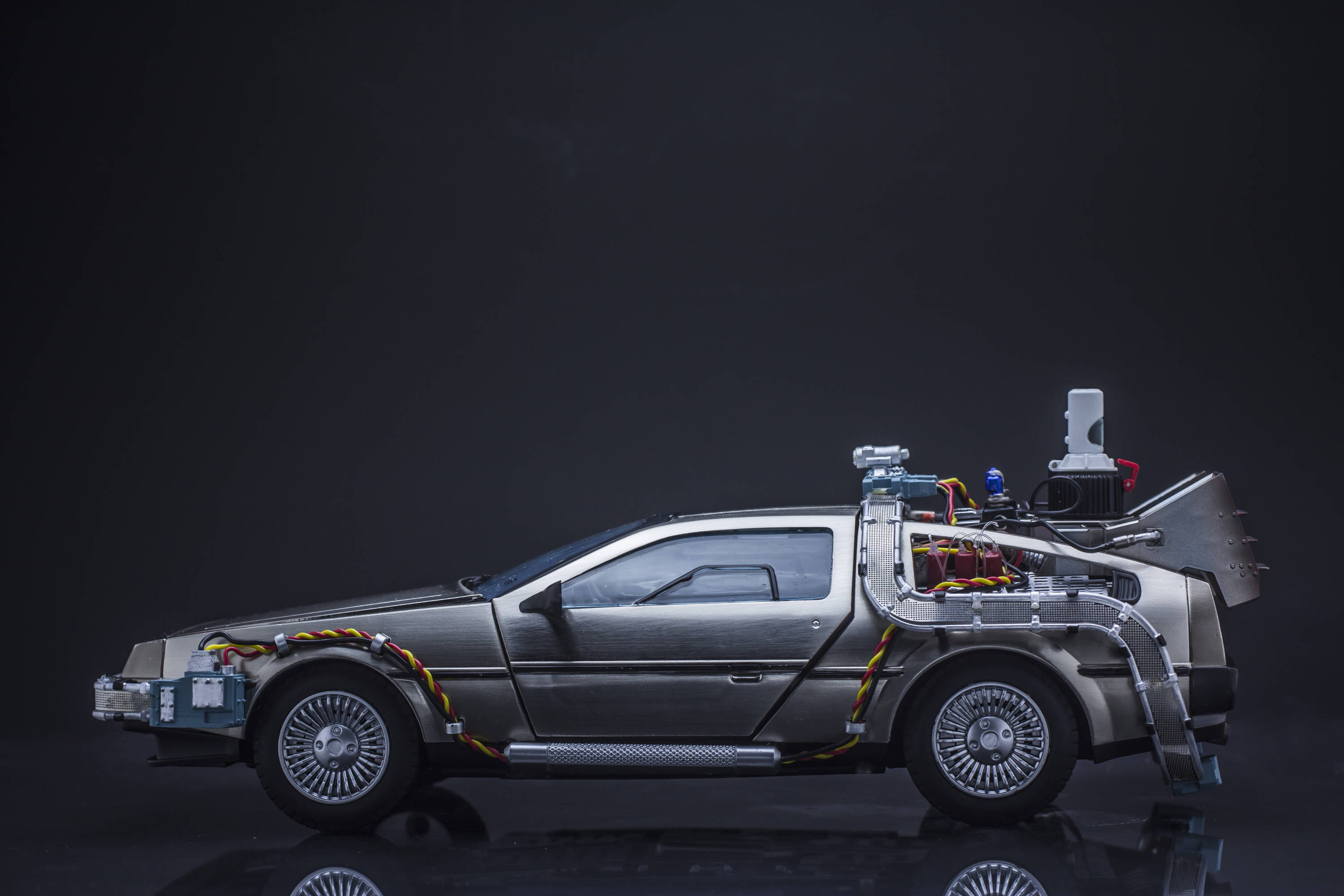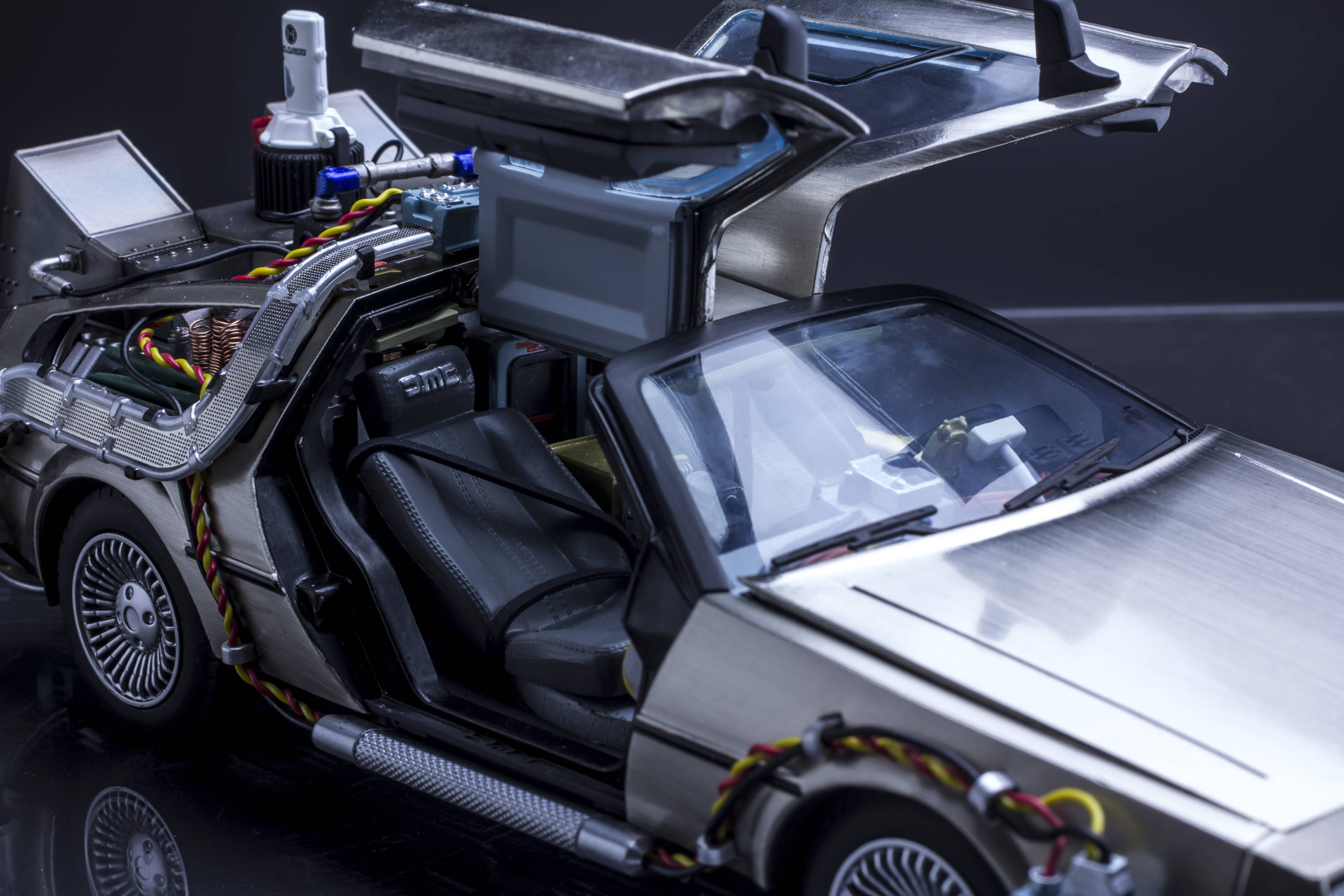 ---
1 X Static Mirror Stand Base, with electro-magnetic wireless power transfer function.
2 X Flame parts
1 X Mini Grays Sports Almanac
1 X Mini Pink Hover Board (about 35mm long)
4 X Inter-changable wheels
Back to the Future is a trademark and copyright of Universal Studios and U-Drive Joint Venture. Licensed by Universal Studios Licensing LLLP. All Rights Reserved.